E-Verify
You no longer have to go through the time-consuming process of confusing paperwork, sitting through tutorials, and taking tests to join and participate in the E-Verify program.  Patriot I9 is a DHS Designated Agent.  With Patriot I9 you can E-Verify an employee with one click of a button from the electronic I-9.
We have simplified the process and provide you with the ability to manage all of your E-Verify records at every location.
Why Should You Use Our E-Verify Solution?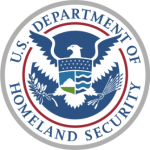 Patriot I-9 was the first cloud-based solution approved by the Department of Homeland Security.  Importantly, our online I-9 is quality-checked by the Department of Homeland Security on an annual basis. making it virtually impossible for your employees to make a mistake.
Accessible Anywhere via the Internet
One step enrollment - no tutorials to attend, no tests to take, no time away from work.
Speed - Our solution is faster than using the government's E-verify site directly.
Simple - Your E-Verify submission is direct from your Electronic I9, with the push of a button.
Problem Solving - if you have a problem with an E-verify, Patriot I9 outlines the solution and pre-completes your required employee forms.
Records and Reports - More accessible and complete reporting of all employee records at all locations.
What is E-verify?

E-verify is an Internet-based system that allows an employer, using information reported on an employee's Form I-9, to determine if an employee has the right to work in the United States. It is mandatory for employers with federal contracts or subcontracts that contain the Federal Acquisition Regulation (FAR) E-Verify clause and employers in certain states.
While E-Verify is currently voluntary for all other employers, increasing state and federal regulations are clearly pointing toward E-Verify being required for all U.S. employers in the near future. It is the best option for employers to ensure that they have a workforce that is legally able to work in the U.S.