Patriot I-9
Video Introduction to Patriot I-9
Achieve Form I-9 Compliance!
Automate Form-I9 completion using our easy-to-use, cloud-based, electronic I-9 & E-Verify software.
Establish Account Now
Easy to use
Step-by-step instructions
Comprehensive data security
Electronic Signatures
Management reports
Transparent audit trail
Seamless HRIS integration
E-Verify Integration
ELIMINATE THE RISKS AND EXPENSE OF YOUR PAPER PROCESS
Increase
efficiency
It takes a lot of time and effort to get new employees to complete forms properly, review them for accuracy and completeness.
Who has time to stay up to date on the +1,200 I-9 rules?
Decrease
government scrutiny
Companies have a 95% chance of being audited within the next 10 years. A company might be exposed to thousands (or more) in federal fines - with average fines of $2,300 per substantive I-9 error!
Errors on
paper I-9 forms
Too many firms still use a paper I-9 process, subjecting them to significant financial risk. +80% of paper I-9 forms have at least one fineable error, significantly higher than electronic 1-9s. And, without a secure, central repository, forms are lost, creating audit risk.
Company
Embarassment
Companies found to have I-9 and immigration problems can quickly find themselves featured in the 24-hour media cycle and social media videos. creating risk to their good reputation.
Ice Is Coming
Will you be ready for your audit?
ICE has announced that U.S. businesses face a 95% chance of an Audit in the next 10 years. +80% of paper I-9's have errors. With fines of up to $250.00 per error and $2,500 per I-9 form, is this a risk you are willing to take with your business?
Thousands Of I-9's
With No Fines
In 2007, Patriot I-9 was created by I-9 experts. We've been in business for over 16 years and Clients have received zero fines. That's staying power and compliance. Patriot I-9 is the most user-friendly, accurate, and error-free I-9 solution used by U.S. Businesses. So take advantage of our expertise. Get the most comprehensive end-to-end compliance solution available.
PATRIOT I-9 SOFTWARE IS THE BEST VALUE IN THE MARKETPLACE
Many competitors charge up to $5,000 just to get started, and make you sign an annual contract. Not Patriot I-9.
$3.00 USD per I-9 created and confirmed as Compliant.
E-verify – No charge.
Cloud Storage fee: $ .75 per form / month.
$25.00 USD/per user (2 user minimum).
Have more than 1,000 employees? Contact us for a customized solution.
No annual contract - all clients are billed monthly.
Patriot I-9 Is A Designated Agent Of The Department Of Homeland Security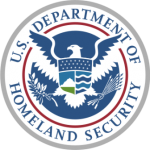 Patriot I-9 Is A Certified E-Verify Software Agent